About Us

The Curran Access Children's Foundation was established as a trust in April 2007, with a mission to provide cash, equipment or other property to relieve poverty, sickness, destitution, suffering, distress, disability, helplessness and / or misfortune with respect to children. The Foundation was formed with funds from the Curran Family (25%) and Access Programs Pty Ltd trading as AccessEAP (75%) to provide welfare for families and children in need via numerous charitable projects.
The Curran Family
Joseph Paul Curran was actively involved in philanthropy including supporting St Vincent's Hospital, the Daughters of Charity and the Catholic Church. He had a great respect for Father John Usher and had a special interest in the work of CatholicCare including programs for children, families in need and vulnerable members of the community. The Curran Family carry on this generous tradition.
AccessEAP
AccessEAP is an Australian owned organisation that has been providing Employee Assistance Programs (EAP) across Australia, New Zealand and South East Asia since 1987. At AccessEAP, we partner with organisations who aspire to achieve productivity increases through creating workplaces with a positive culture where employees can thrive both mentally and physically. We do this through innovation and highly responsive account management, applying industry intelligence and by auditing the organisations needs and current position then customising EAP, training and coaching programs to positively impact and provide improved ROI. Surplus profits from these operations are distributed to those in need via The Curran Access Children's Foundation. For further information, please visit; http://www.accesseap.com.au
---
Our Board
The Curran Access Children's Foundation Board Members are volunteers, giving their time generously to provide the maximum return on investment from the capital fund. The operations of the Foundation are governed by a strict Charter and Ethical Investment Policy. Marketing and Administration support is provided by AccessEAP.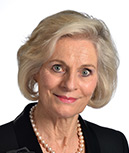 The Hon. A/Judge Jennifer Boland AM - Chairperson
The Hon. A/Judge Jennifer Boland AM is the current Deputy President of the NSW Civil and Administrative Tribunal. She is a former judge of the Appeal Division of the Family Court of Australia and a former director of CentaCare Sydney (now CatholicCare Sydney). Jennifer is the Chair of the CatholicCare Foundation. Prior to her appointment as a Judge, Jennifer was a partner in the firm Corrs Chamber Westgarth.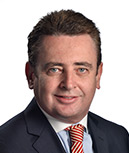 Bernard Curran
After completing his undergraduate studies at the University of New South Wales, Bernard worked at Kleinwort Benson plc in London and Kleinwort Benson Australia in Sydney. Bernard then undertook MBA studies at INSEAD in Fontainebleau, France and then returned to Australia as an executive director of Capital Television Holdings. Bernard is currently a non- executive Director of GlobeCast Australia Pty Limited (an Australian based satellite broadcast company) and Director of Screentime Pty Limited and an Executive Director of Capital Investment Group Pty Limited.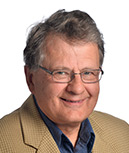 John Pelletier CA, FGIA, FCIS, DipCM
John has many years' experience in welfare organisations (including CatholicCare-Sydney, the Marist Mission Centre and School Building Trusts), in the multi-national resources' industry and a leading international accounting firm, in Australia, Europe and Africa. John Pelletier Chief Financial Officer CA, FCIS, DipCM John Pelletier Chief Financial Officer CA, FCIS, DipCM John is a Chartered Accountant who has had many years' experience in both industry and the big four accounting firms in Australia and overseas.
Mr. Mark Phillips
Mark began his career with the Commonwealth Bank. Over the past twenty years, he has held a range of senior roles with the Bank, both in Australia and overseas. Following this, Mark spent ten years as the Managing Director of financial services companies which were listed on the Australian Stock Exchange. More recently, Mark has become a director of, and adviser to, organisations across a range of industries in both the commercial and not-for-profit sectors. This has included being appointed Chairman of the Cancer Council in NSW. Mark has had a long and extensive involvement in a voluntary and philanthropic capacity with a range of charities, including those involved in the delivery of social welfare. He has also been active within the Catholic Church at a variety of levels. After completing high school at St Patrick's College in Strathfield, Mark went on to complete a Bachelor of Commerce with first class honours and then a Master of Commerce at the University of NSW.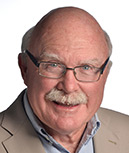 Mr. Michael O'Neill BA, CPA, FAICD
Michael is managing director of Pacific Capital Corporation Limited and has had over 30 years' experience in merchant banking and company management. He joined the Board of the Catholic Adoption Agency in 1984 and the Board of Catholic Care in 1991. From 1995 to 2003 he was Chairman of Access Programs Australia Ltd.